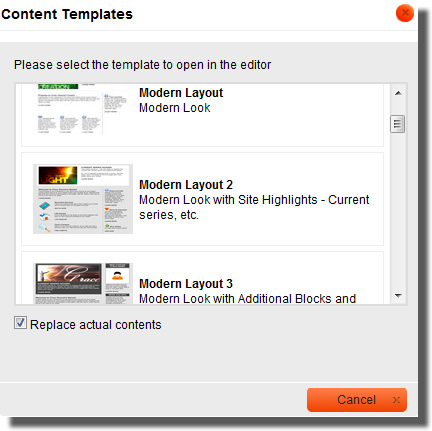 Leveraging Technology for Ministry
I recently came across some interesting statistics with regard to the Church and the use of the internet. The resource stated that in 1998, 17 percent of churches reported having web sites but today, that number is 44 percent. Another interesting data point is that seventy-four percent of all church attenders nationwide are in churches with a web site. This tells me that while only 44 percent of the churches have web sites (which I still find surprising), those churches with web sites are attended by 3 out of every 4 persons attending church anywhere.

At my church (AliveChurch.com), the leadership has consistently tried to leverage the power of the internet and they're still learning new ways to reach people for Christ. They've been through some major transitions over the past 12 months with some incredible results.

One area where they've matured by leaps and bounds is in the use of video on the web. A year ago while still meeting in a local high school, we were diligent to video tape each teaching service with a member's camcorder then post that video onto our web site using the services of Google Video. Almost every new visitor to our church checked us out online before they came in person and one of the more popular areas on our site was our sermons area.

In February of '08 we moved into our new building and soon decided to take the video to the next level. The leadership embraces the one church/multiple sites philosophy, so they launched another campus on the other side of town and turned to the internet to broadcast the teaching from the main campus to this satellite campus meeting in an elementary school. Since they relied on the internet broadcast to the satellite campus, the leadership decided to also offer the services live on the internet to anyone interested in attending. We started by simply embedding the video stream onto one of our web site pages.

One thing led to another and the church leadership decided that they would make the internet site into a full-blown web campus. The church hired a full-time "web pastor" and focused on making the live web service a more interactive, rewarding experience for those attending online.

The church employed the recently developed services of StreamingChurch.tv to create an interactive online experience. StreamingChurch.tv provided AliveChurch.com with several tools such as push technology to update the site dynamically during the service, member and guest chat, integrated sermon notes and most recently a dynamic map to show where guests are attending from. AliveChurch.com also invested in an improved high speed dedicated internet connection, a high quality video camera, a video switch, a separate mixer board for the internet sound and the talents of several volunteers.

The results have been amazing! The online experience has dramatically improved while the total church attendance has more than quadrupled over the past 10 months. While moving into the new building was a major boost to the church's growth, I feel that the leadership's attempts to embrace and leverage technology has also helped dramatically.
---
Micro-Blogging has Arrived
We've recently incorporated micro-blogging into your ministry web site. What's "micro-blogging"? Well it's just like blogging, only quicker and shorter. It allows your friends and ministry partners to keep up with your daily activities. Micro-blogs provide short commentaries on a person-to-person level.
Now when you visit your ministry site, the system will recognize you and prompt you for "what are you doing now?". As your members reply, your blogs and updates area will automatically be updated. It's only been in place for a day and it's dramatically increasing the activity at our church site. As the administrator, you have the option of turning the feature off if you prefer. Just go to your admin control panel and select the "Enable/Disable Features" link to turn off micro-blogging on your site. If you aren't logged in as a member on your ministry site, the tool isn't visible.

---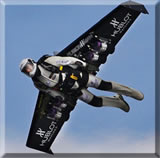 Broadcast Your Services Live over the Internet
This new system allows you to conduct your church services live over the internet. You can get more information at StreamingChurch.tv. The system is set up with an integrated chat room, an active dynamic area on the page that automatically updates when the administrator pushes a button, and a choice of streaming video players.

The system is really cool as it lets you do things during the service like "pass the plate" to allow for online donations, you can allow guests to learn more about a worship song or even buy it online while it's playing, you can also set up the sermon notes for immediate download plus lots more. It's all built into your existing MyFlock ministry site. You'll just need to contact us to set up the streaming server account.
This new service is found under "streaming services" on your admin control panel and will be free for a limited time. Contact us at info@StreamingChurch.tv to begin broadcasting your services live.

---
Native Domains We've made some changes that will allow your domain name to remain in the browser address bar when anyone visits your site. In the past there were some drawbacks with member logins that prevented us from setting up your domain to remain in the address bar of your site. Our technical folks have upgraded the system to now be able to handle domain names natively without compromising the member login information. So now when you type "AliveChurch.com" in the address bar, it will take you to the AliveChurch.com site without redirecting the URL. We're in the process of updating each domain name starting with the beginning of the alphabet. We've got hundreds of domains and we've made it through the A's and B's so far. We hope finish updating all the domain records within a few weeks, although if you can't wait, send an email to info@myflock.com and we'll update yours right away.
Multi-media Cover Flow Vault We've completely remodeled both the admin portion where you upload your sermons and media, as well as the area where guests choose and download notes, videos and audio messages. We've implemented a new "cover flow" tool for selecting and downloading your media. Every media item now comes with an automated cover flow artwork and/or you can upload your own custom artwork for each media item.

Streaming Services With some cameras, computer and a streaming server provider, you can now stream your services live over the internet. Check it out, there's lots of tools to create a great environment for streaming your video services live on the internet. We've also added a new automated page to your site manager called "Streaming Services" that will allow visitors to participate in your service online.

---

Featured Products:
ExtremeYouth.com: 92% of your teens are going online. With ExtremeYouth.com you will have an edgy, powerful web-site for your youth group. You can provide a safe place that your teens will love, www.extremeyouth.com
MyFlock.com: Interactive Web-site and your churche's online community: myflock.com. With MyFlock you will have a professionally designed web site that will connect your members with one another. You'll also have easy to use online tools that will allow you and your staff to manage your site and church.
---
To subscribe to this newsletter, you can sign up at myflock.com.
---